What is Halal Food?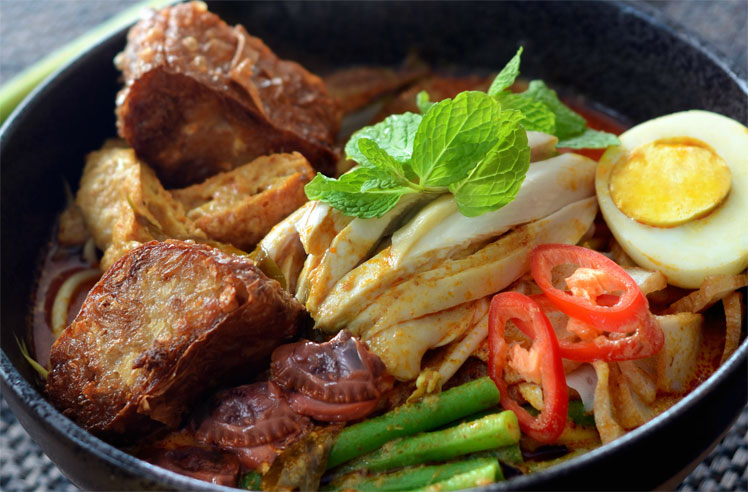 While halal food is similar to kosher food in that there are strict regulations, they are not one in the same. Halal literally translates to "being allowed or permitted" so the food that is considered halal must be consistent with Muslim cultural beliefs.
In order for a meat to be certified as "halal" it cannot be a forbidden cut like from the hindquarters of the animal. And it can't be from a forbidden animal, like a pig. The process of the slaughter of the halal animal is called zabihah. In order for the slaughter to take place, there are very stringent guidelines that must be followed.
One of the most important rules during the zabihah is that God's name (Allah) must be pronounced. It is also required to use a very sharp instrument to perform the slaughter. This is so that the animal can be slaughtered as humanly as possible as it is required that it be slit at the throat.
During the slaughter, the animal shouldn't be unconscious. It must then be hung upside down so that it can bleed dry. This is because eating blood is not halal. Whoever performs the slaughter must be in the company of a Muslim or a person of the book such as a Christian or Jew, as they find kosher meats acceptable.
The animals selected for zabihah must only have eaten a natural diet with no animal by- products. Choosing an animal that has not had a proper diet is not considered halal. Even if you're not Muslim, choosing halal food means you're getting the best quality. You can be sure that the meats you're eating were ethically slaughtered and fed well during their lives. Finding a halal restaurant near you is easier than ever these days. Give it a try to see what you've been missing!