What is Organic Food?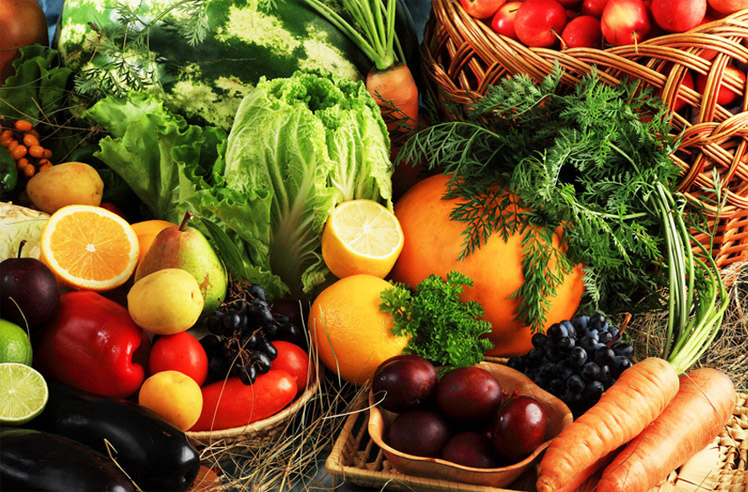 Organic food has been rapidly taking over the produce sections at our supermarkets, not to mention the meat department and even the pantry-stable aisles too. But what is organic food anyway? The USDA defines it as produce or other ingredients that are grown without pesticides, synthetic fertilizers, genetically modified organisms, sewage or radiation. Yeah, all that stuff could be lurking in non-organic foods. Scary, right? With meat, poultry, eggs and dairy products, organic means that they do not take antibiotics or any growth hormones.
So now that you're thinking about your food, organic seems like a good way to go. Sometimes, the cost of organic items tends to scare people away. But the biggest cost is your life and not taking care of it. As the demand for organic products that are sourced ethically continues to soar, the prices for organic foods is dropping rapidly.
Now you can look in your produce section and see very little difference in price between organic items and non-organic items. Even if you can't afford to switch to eating everything organic, choose certain fruits and vegetables that are dirtier like apples and potatoes for example and buy organic instead.
When buying organic, look for labels on your food. 100% Organic means that it is completely and entirely made from organic ingredients. Sometimes you'll see something simply labeled as "organic" which means it is made with at least 95% organic ingredients.
Plenty of restaurants are also committing themselves to serving organically produced foods. Farm-to- table restaurants are especially good at finding ethically-sourced foods and preparing them simply so that they can be enjoyed as they should. If you're looking to enjoy more organic food either in your own home or when you dine out, you can easily find organic food near you. All it takes is a quick search and you'll be on your way.