What Mexican Foods do Americans Love the Most?
In America, we love our neighbors south of the border and their tasty cuisine. Why? Perhaps it's our mutual affection for topping everything with cheese. Or perhaps it's the fun and laid back attitude we garner from our Mexican compadres. Whatever it is, it's safe to say Americans love Mexican food. Here are the Mexican dishes Americans seem to love the most.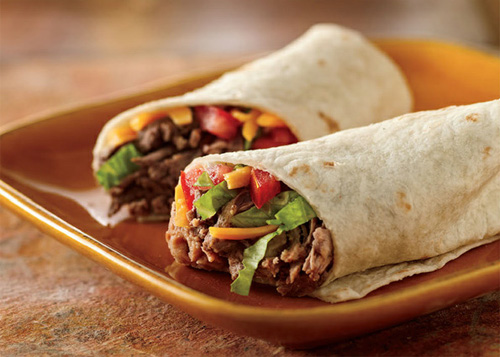 Burritos
It's the ultimate hand-held device. A flour tortilla wrapped around mounds of ingredients that typically include rice, beans and some sort of meat. Toss in some salsa, cheese, sour cream and guacamole and you have undeniable perfection.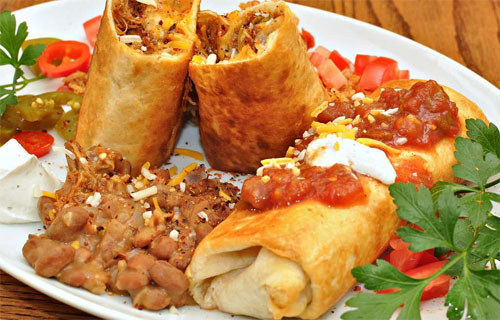 Chimichanga
Now if you love burritos and you love fried things, then you need a chimichanga in your life. It's a fried burrito. Yes, there IS a God.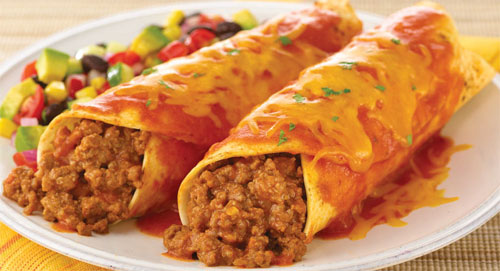 Enchiladas
These babies are made from flour or corn tortillas rolled up with fillings that range from beef to chicken to pork and beyond. They're drenched in a chili pepper sauce, though sometimes you'll find the verde, or green, sauce option which is also not to be missed.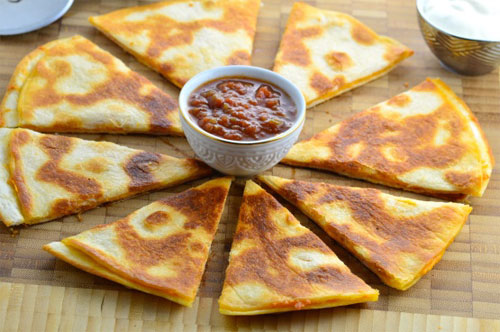 Quesadilla
A soft tortilla is fried with cheese. Need we say more? Oh sure, you can add roasted vegetables, chicken, beef or anything else you like to it too, but whatever you do, it must have cheese in it, and preferably lots and lots of it.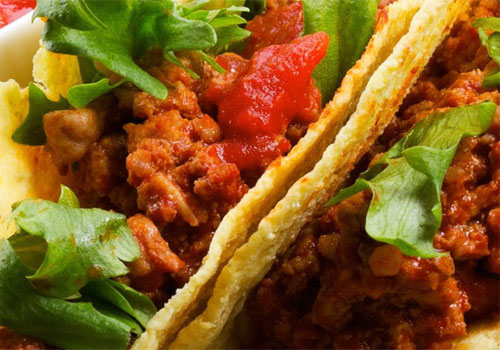 Tacos
And perhaps one of the most beloved dishes of all Mexican cuisine, tacos simply must make this list. Soft or hard shell, you can fill these up in countless ways. With carne asada or ground beef. Shredded pork or chunks of chicken. There are probably a million different ways to fill a taco and it's probably a good thing if you try as many of them as possible.
---
---